WhatsApp Lastseen Filter is a more accurate WhatsApp filter software. It not only can filter active WhatsApp numbers but also tells you if the users are online, or the last time they were using WhatsApp.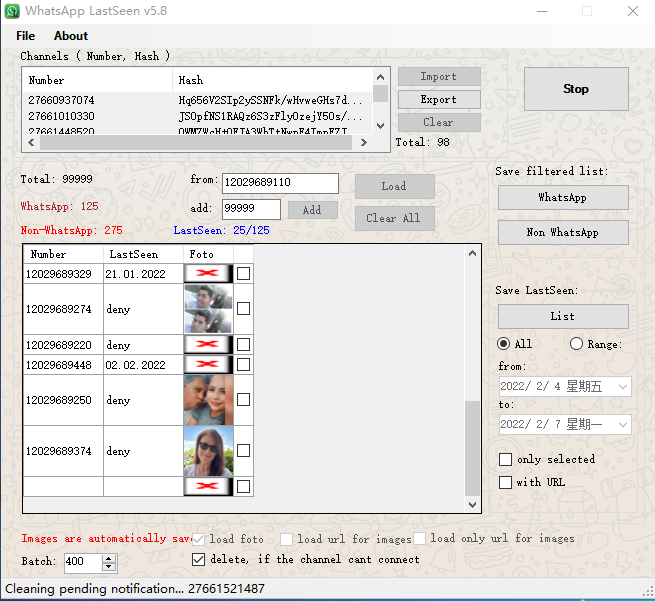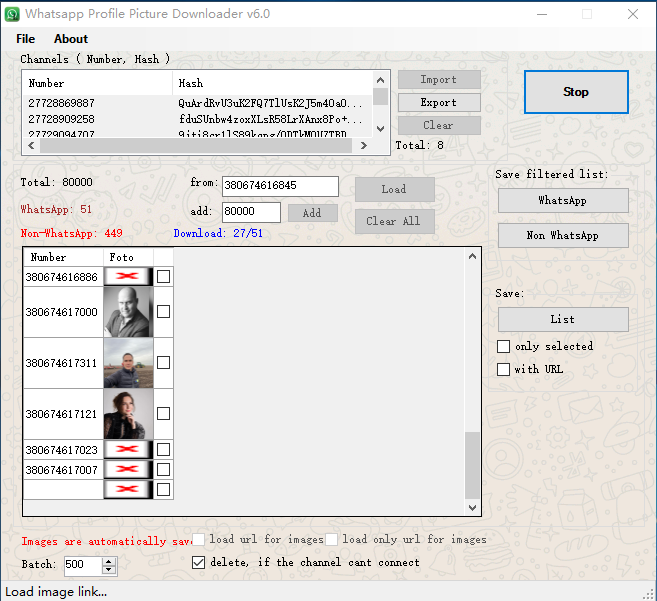 Features:
– Check 450 numbers from 1 channel (max from WhatsApp servers and timeout)
– Load/generate inputs numbers
– AutoSave result
– save Profile Pictures (in startup folder)
– save result in csv file
– can load and save url for profile images
Note:
There are a few reasons why you may not be able to see a contact's last seen, example, they may have set their privacy settings to hide this information.
If you want to check more numbers (>450), then upload at least 5-20 channels
System requirements for all softwares:
– Windows 7 (with installed all updates), 8, 8.1, 10 (Windows XP not supported)
– 50 Mb free space on hard disk
– good internet connection
– installed microsoft visual c++ 2015 redistributable.
– installed Microsoft .NET Framework 4.5
License key valid for 6 months!
if we have updated version and your license still alive, you can get free update!
Any WhatsApp software need hash channels (accounts) to work.
No free channels given when updates come, we only give free 5 channels on the first purchase for testing only.
After tested channels get blocked or banned, You can buy channels or create channels
You can get 10% discount for extend if you extend before your license EXPIRED